gauzy 2020: Year of resillience
Last year was an unexpected year for all of us. But despite it all, we stood strong.
We continued to build relationships, win projects and develop our products while following COVID-19 safety measures. Take a look at our infographic for our highlights from last year, featuring Hyundai, SEAT & more.​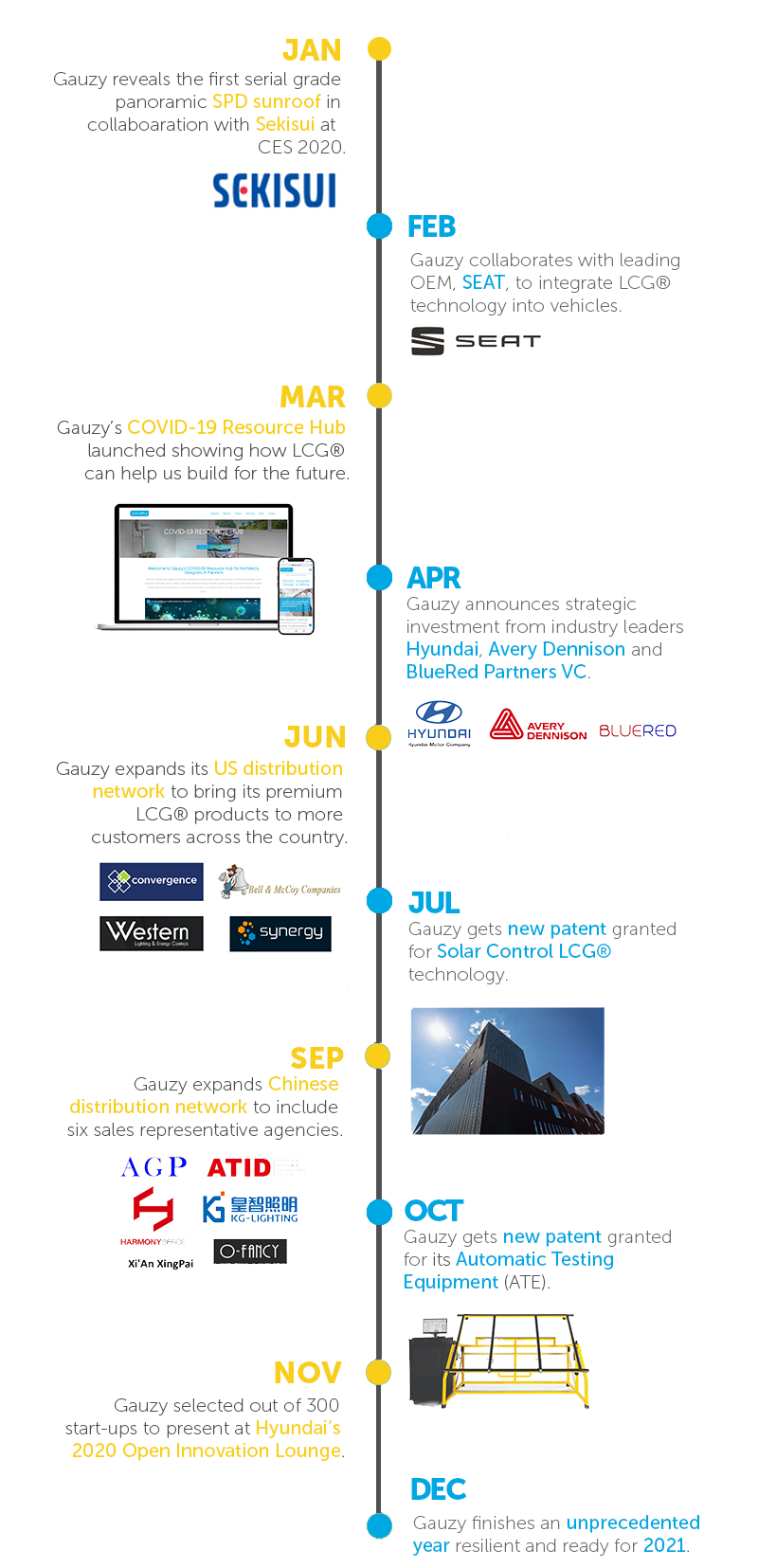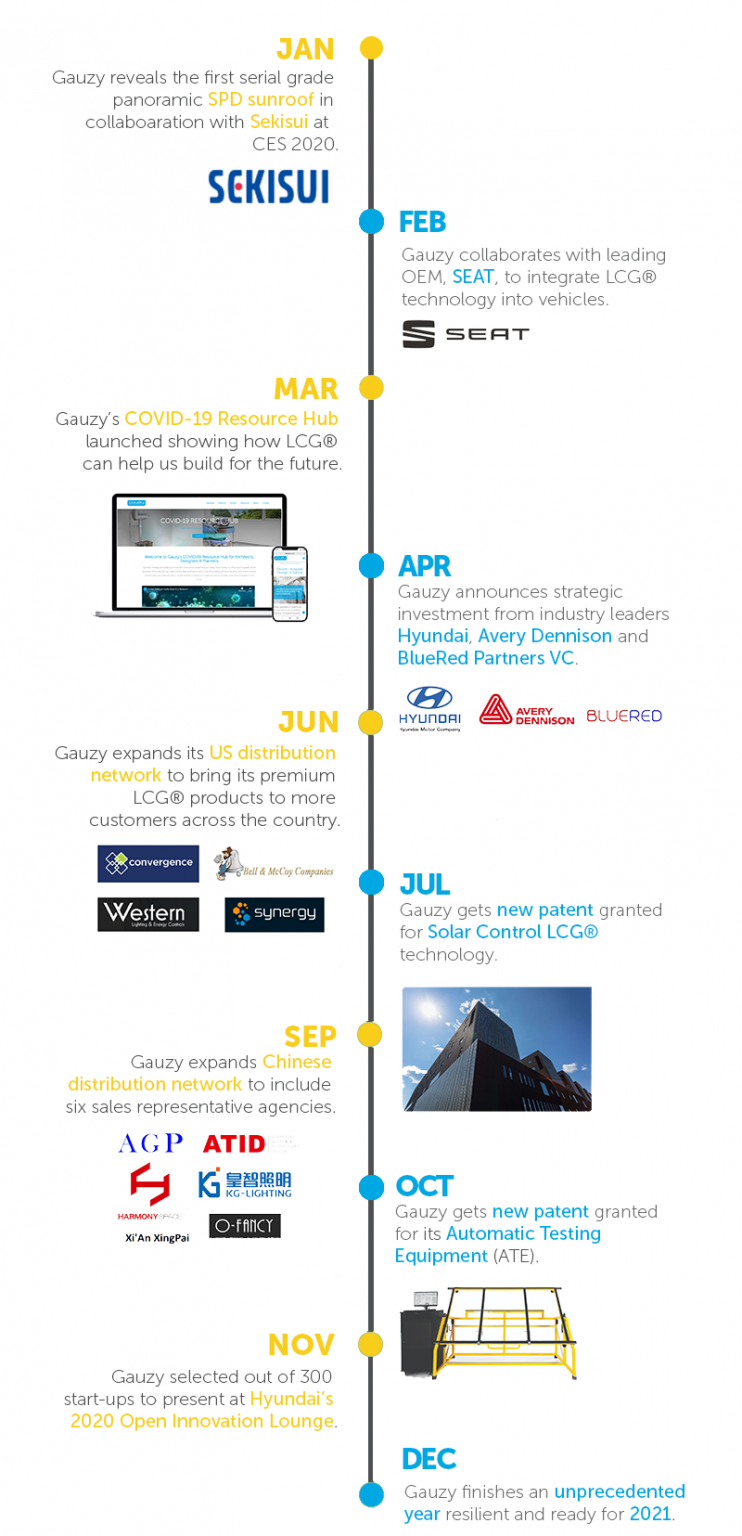 VIDEOS YOU MIGHT HAVE MISSED...