Gauzy Ltd announces its collaboration with Kolbe®, a renowned manufacturer of high-quality windows and doors. This partnership brings a turnkey switchable privacy glass solution to the residential market, allowing homeowners to seamlessly blend personalized living with innovative, integrated technology.
The switchable privacy glass solution features Premium Polymer Dispersed Liquid Crystal (PDLC) films laminated between two panes of glass, creating what is also known as smart glass. With the application of electricity, the glass transforms from opaque to transparent, providing adjustable shading and privacy. Users can conveniently control single or multiple windows and doors using a wall-mounted touch panel, remote control, or home automation system.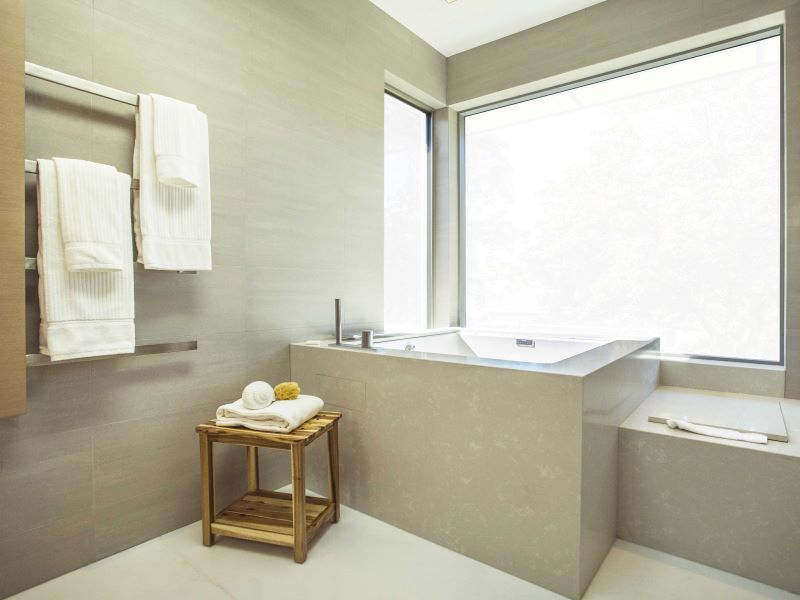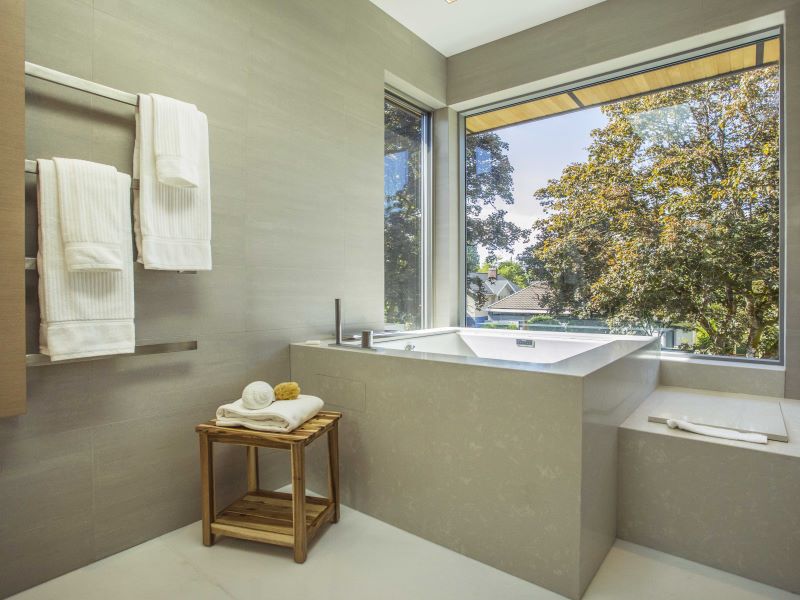 Gauzy's LCG® Smart Glass Technologies are integrated into select Kolbe window and door products, offering homeowners a range of cutting-edge privacy options at their fingertips. At the recently concluded National Association of Home Builders International Builders' Show (NAHB IBS (International Builders Show®)), Kolbe officially launched and unveiled various window and door systems integrated with Gauzy's smart glass technology, available now to homeowners through its partner channel.
Jeff De Lonay, President of Kolbe, expressed his excitement about this collaboration, stating, "Our extensive capabilities and commitment to continuous innovation have led us to establish partnerships that result in product enhancements, incorporating advanced technology for personalized, smart home solutions."
Designed with versatility in mind, the switchable privacy glass with Kolbe systems can be easily incorporated into various areas of a home such as main entrance doors and sidelites, bathrooms, patios, home offices, accessory dwelling units (ADU), or sections of the house that share common spaces.
Gauzy's Vice President of Architectural Sales, Dan Schechter, expressed the impact of this collaboration "Gauzy is proud to be collaborating with Kolbe Windows and Doors. The combination of expertise and know-how of both our and Kolbe's team will increase the accessibility of smart glass for homeowners and expand the adoption and visibility of switchable smart glass in the market at large."
This exciting switchable privacy glass option is available in white or gray within a selection of Kolbe products, including VistaLuxe WD LINE direct sets, Ultra Series casements, awnings, direct sets, and swinging doors, as well as Forgent® Series All Glastra® casements, awnings, and direct sets.
Gauzy Ltd. and Kolbe remain committed to pushing the boundaries of innovation, continuously evolving the possibilities for privacy solutions in the fenestration industry. With this collaboration, homeowners can enjoy the perfect blend of functionality, style, and advanced technology, creating a truly personalized living experience.