What if… LCG® technology could control both light and heat? It can. 
We're proud to announce our latest commitment to innovation: Gauzy's Solar Control LCG® technology has been granted a patent.
Our newly patented technology redefines the capabilities of PDLC smart glass. Solar Control LCG® films have the ability to alter the amount of heat that passes through the glass. When laminated and used in automobiles and buildings, it allows visible light to pass through but blocks up to 78% of the IR light that causes heat.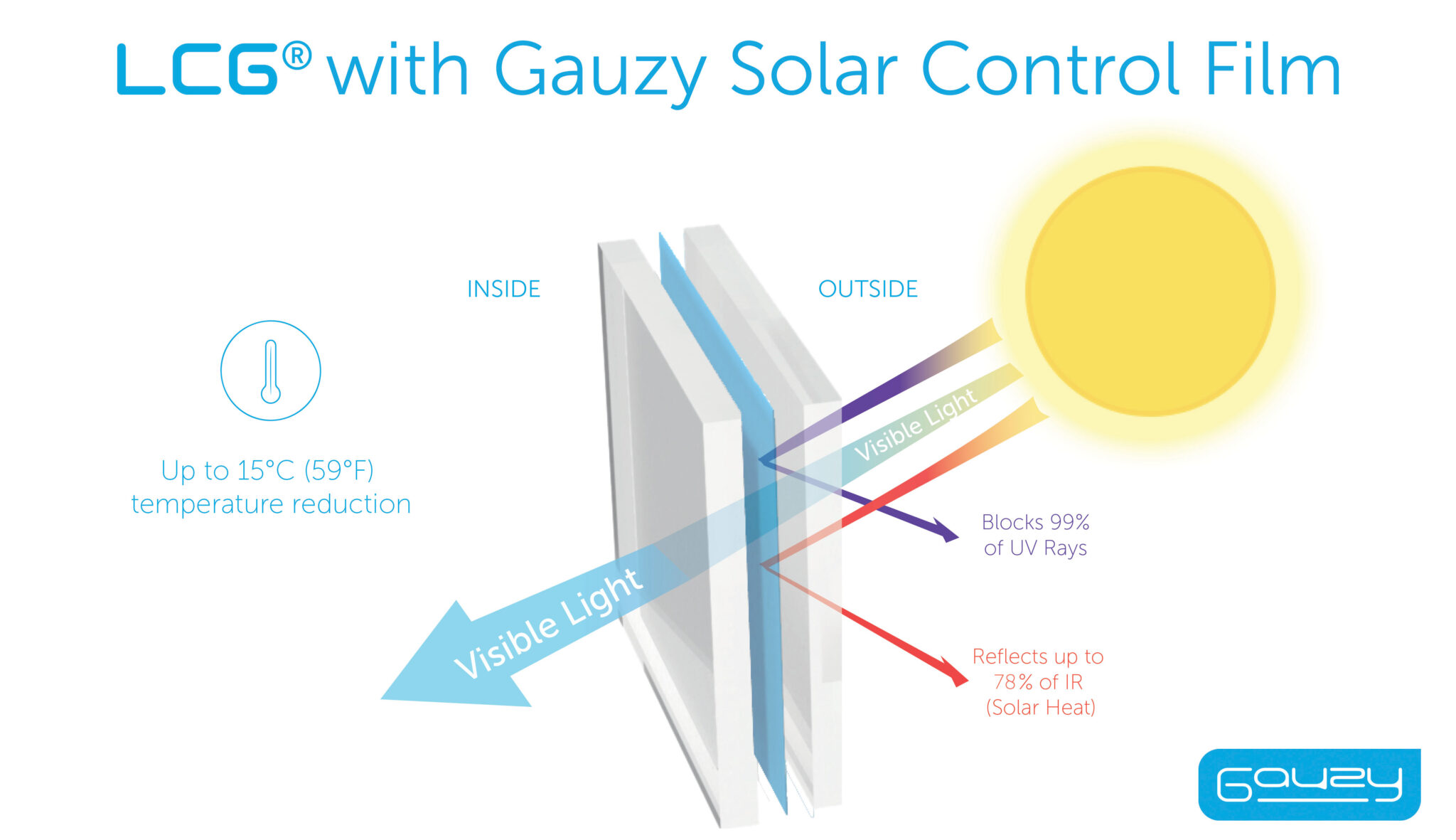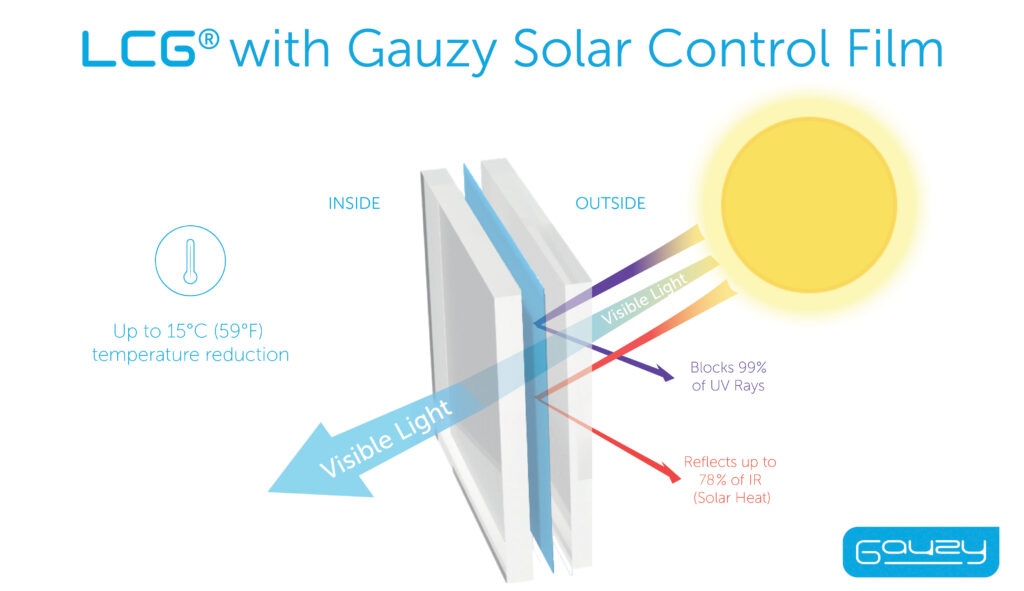 Why is it important?
Now, with the growing consciousness of energy conservation and environment protection and with continuous improvement of people's living standards, solar control solutions are growing in popularity. Gauzy Solar Control LCG® provides a comfortable and suitable environment for people inside, and at the same time, allows the option for privacy and openness when desired. Meanwhile, it can reduce temperatures in a space by up to 15°C (59°F), making buildings more green with reduced HVAC costs. For automotive, less energy is required to cool interiors resulting in a more green vehicle and comfortable passenger experience. 
Solar Control LCG® is suitable for a wide range of industries and applications – and it's available to the market right now. How can it be incorporated into your next project?
Order Solar Control LCG® Today
Fill in your information below and a Gauzy sales representative will contact you soon to complete your order:
Ready to specify LCG® technology into a project?
Contact us today