PDLC Switchable Smart Film
Gauzy is the world leader in PDLC smart film technology
Gauzy is the world leader in the development and manufacturing of Polymer Dispersed Liquid Crystal (PDLC) Smart Film technology. Our technology allows smart film to change from transparent to varying degrees of opaque on demand for privacy, custom shading, solar control, and transparent displays in the spaces where you spend your time most.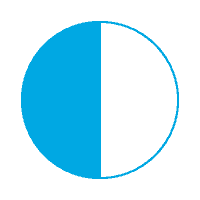 Dynamic Privacy
Complete privacy or transparency when you need and want it most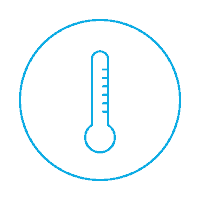 Temperature Control
Solar Control LC reflects IR light that creates heat, making spaces cooler & greener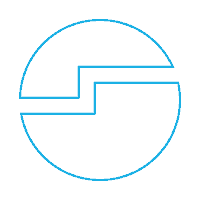 Custom Designs
Patterned blinds and custom shapes upgrade rooms and common spaces for unique interiors designs
Transparent Displays
Transform any window into a movie screen with rear-projection display
PDLC Switchable Film allows any glass to instantly become smart glass. Installed by qualified professionals, smart films work just like regular laminated smart glass
Ultra low haze: avg. 2.5%
UV Blocking: 99%
Minimal energy consumption: avg. 3w/m²
Operating Voltages: 42-70VAC
Switching Times: 10ms
Max Width: 1.8m (5.9ft) wide
Standard or custom shapes with holes, notches
Compatible Glass Types: Annealed, Tempered, Clear, Low Iron/Ultra Clear, IG Units, other
Indoor and outdoor grades available
Rolls or C2F sheets for professionals
Compatible with PVB, EVA, TPU, SGP interlayers
Custom laser-etched patterns available
Get a FREE no obligation quote from a smart glass expert
Turn Smart Glass Film off and on
How PDLC Smart Film Works
PDLC Smart glass technology is an active glass technology that switches states with electricity. The unique particles or molecules inside our films scatter or align as films are turned on and off, allowing for opacity or transparency.
Touch Panels and RF Remotes
Gauzy's wall mounted Touch Panels and RF Remotes offer versatile control of smart glass to suit the needs of every user, providing:​
Control of single or multiple glasses and segments​
Remotes with long range RF control up to 30m/98ft
On/off and dimming functionalities
WIFI enabled for easy syncing with automation system like Alexa and Google Home​
Sleek & Modern Design with a clean finish
Available as remote only, or touch panels + remotes
*Touch Panels – US only ; Remotes – Global
Get a FREE no obligation quote from a smart glass expert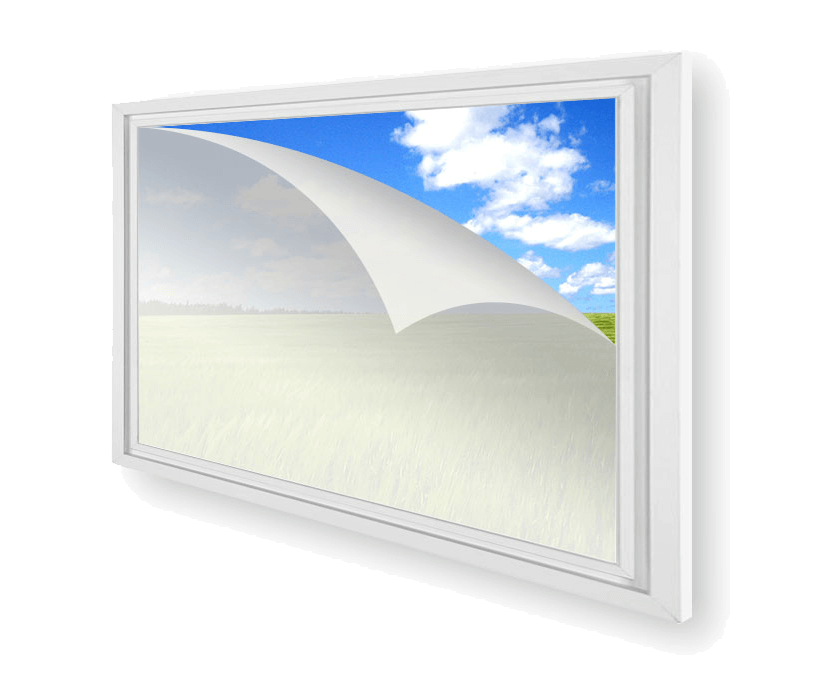 White PDLC Films provide a clean, natural, and aesthetic switchable glass solution, allowing privacy when you need it, and an open atmosphere when you want it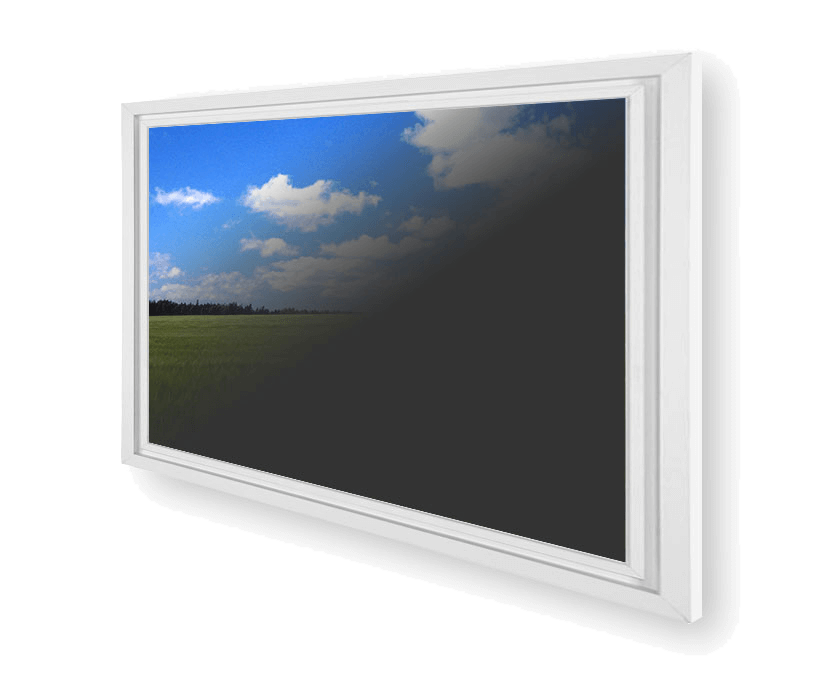 Dark PDLC Films support advanced architectural and interior design strategies, and are applicable across all industries and applications, including automotive and aeronautics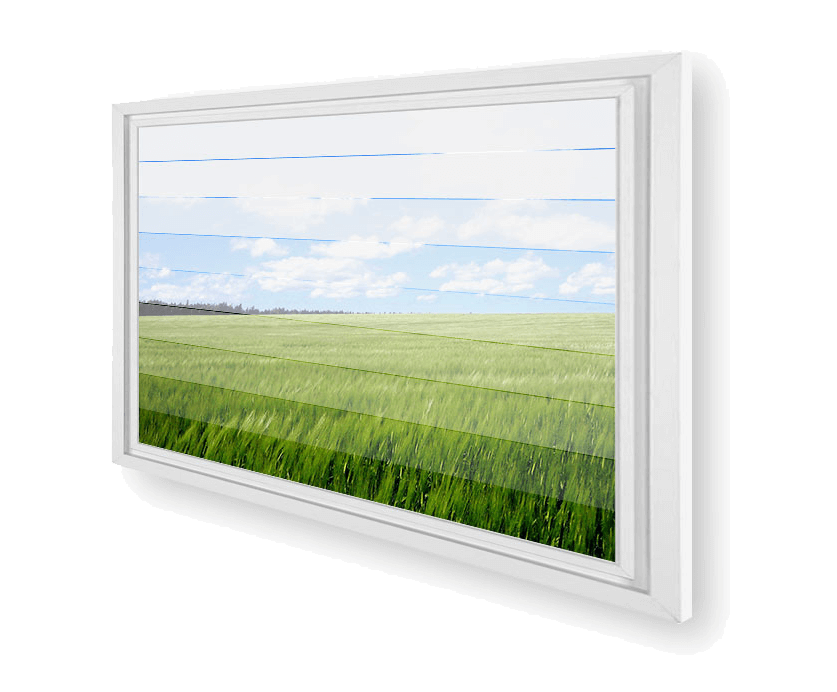 Laser patterning with non-visible lines support blinds or custom designs for a dynamic and sophisticated privacy and light-control solution that replaces traditional shutters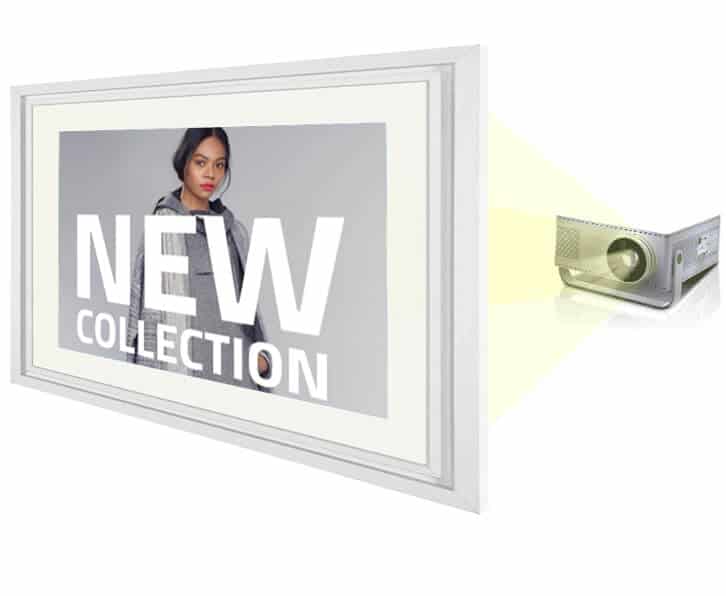 Active and Passive Projection films allow HD displays to become transparent for 100% utilization of windows, as LCG® switches from transparent to opaque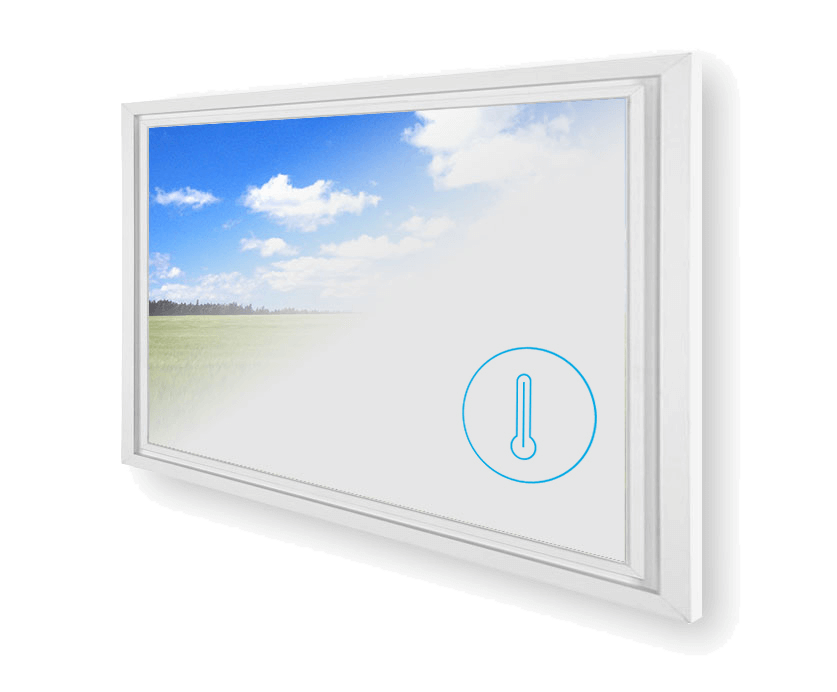 Outdoor grade high-temperature products maintain full optical and mechanical performance in extreme temperatures ranging from -30°C  to +90°C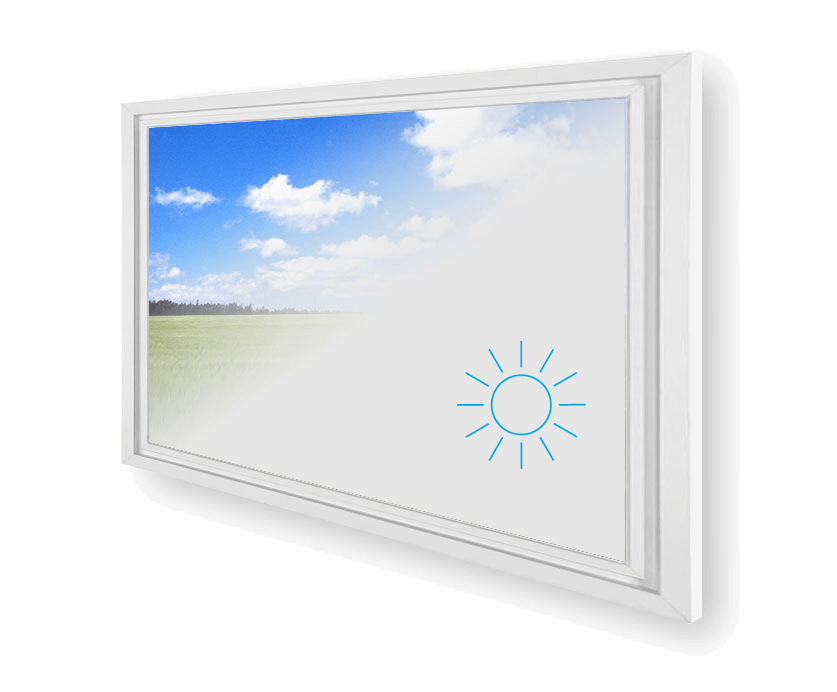 Reflecting 78% of IR light, temperatures within a space can be reduced by up to 15°C, making buildings more green with reduced HVAC costs
The switchable glass feature was an unique feature in our rooms as it fits into the contemporary and elegant design of our rooms and added a fun touch for our guests. The Gauzy team also displayed commitment, dedication and professionalism during the installation and provided excellent after-care services.
Suffian – Oakwood Premier Singapore
Our new office featurse Premium Dark Grey Gauzy LCG®, butt-glazed from floor to ceiling, with dimming functions that make the office spaces agile. Our team and clients who visit agree it adds a luxurious feel. The Gauzy team was there from start to finish to ensure a smooth installment.
Hernan – MG3
The switchable glass feature was a unique feature in our rooms. It showed our amazing Epson projectors capabilities for our guests. The Gauzy team also displayed commitment, dedication and professionalism during the installation and after sale process. I always advise my customers to combine our projectors with Gauzy Switchable Glass at their office and their outsource multimedia projects.
Avi – Epson
Get a free no obligation quote