Smart glass is entering a period of rapid growth and widespread adoption. As its technology improves, so do its efficiency, capabilities and applications. The constant evolution of smart glass continues to increase its universal appeal because of its ability to balance the known benefits of natural light and views of the outdoors with the need for both privacy and energy conservation.
While the technology itself continues to evolve, so do the methods of controlling smart glass. Originally billed as glass that can change from transparent to opaque and back again with the clap of a hand or the flip of a switch, now smart glass can be controlled by a myriad of other techniques, making it simpler and more convenient to use in a wide variety of settings, whether an office, home, hospital, hotel or public building.
Methods for Controlling Smart Glass
In general, smart glass technology uses either transformers or controllers to manage power. At Gauzy, we use patented controllers that can maintain a continuous charge, allowing on/off or dimming functionality of single or multiple panels of smart glass and/or segments of the glass.
As we will explain, the methods for controlling smart glass are now almost as diverse as its applications. Here is a further look into some of the many ways in which advances in technology have allowed smart glass to be controlled, giving customers a choice of ways to achieve privacy, shading or full transparency in milliseconds.
Remote Control
A standard smart glass or smart film order typically includes a transformer and lightweight handheld RF remote with a range of up to 100 feet, which allows users to turn the glass on and off with their fingertips. The remote switch can be mounted to any wall surface even if there are obstacles between the remote control and the smart glass. The remote control is a great alternative to older switches. Options exist to pair remote controls with wall mounted touch panels, which is great for large spaces with single or multiple users who may need control of glass from a distance or within close range.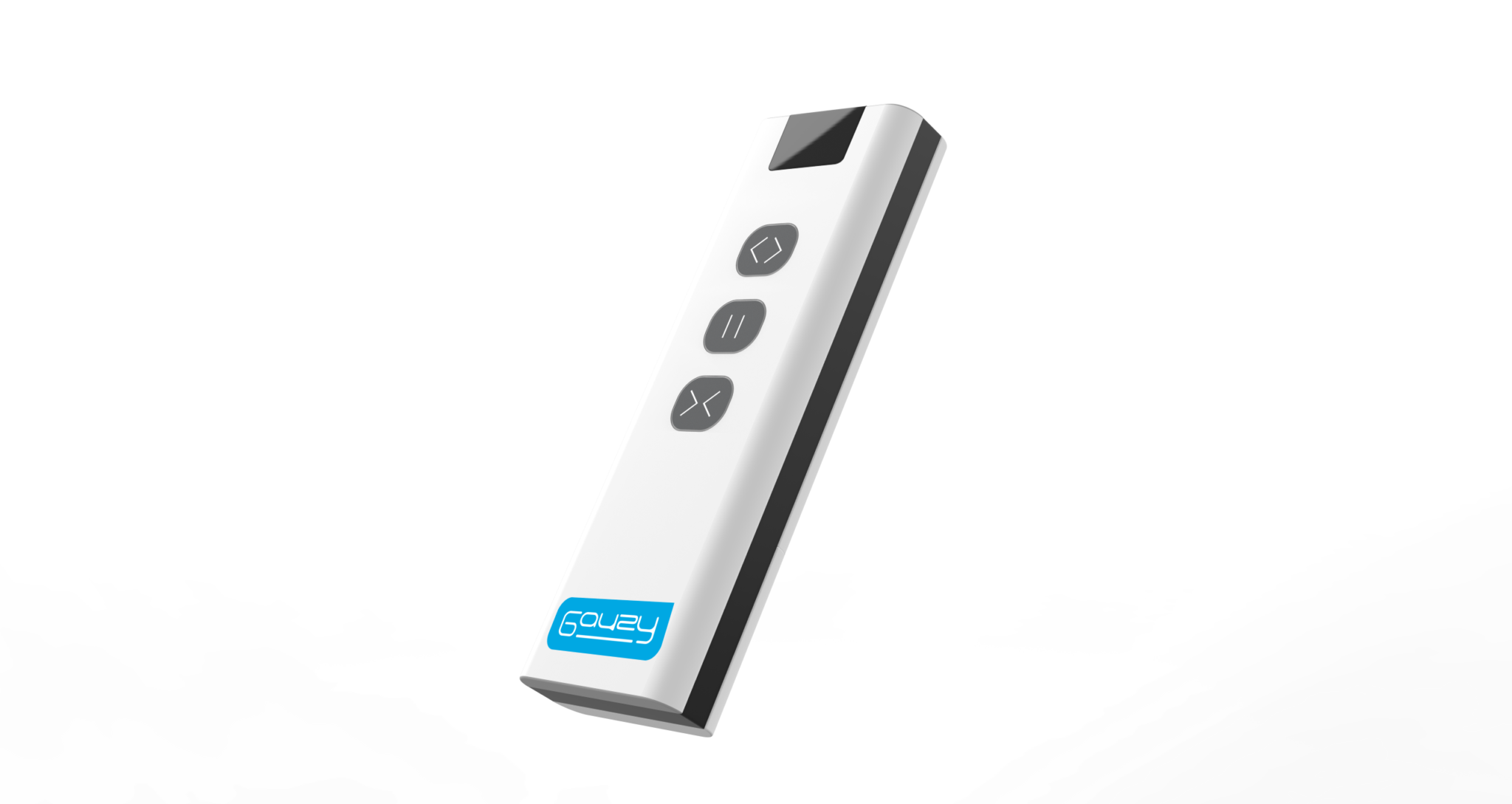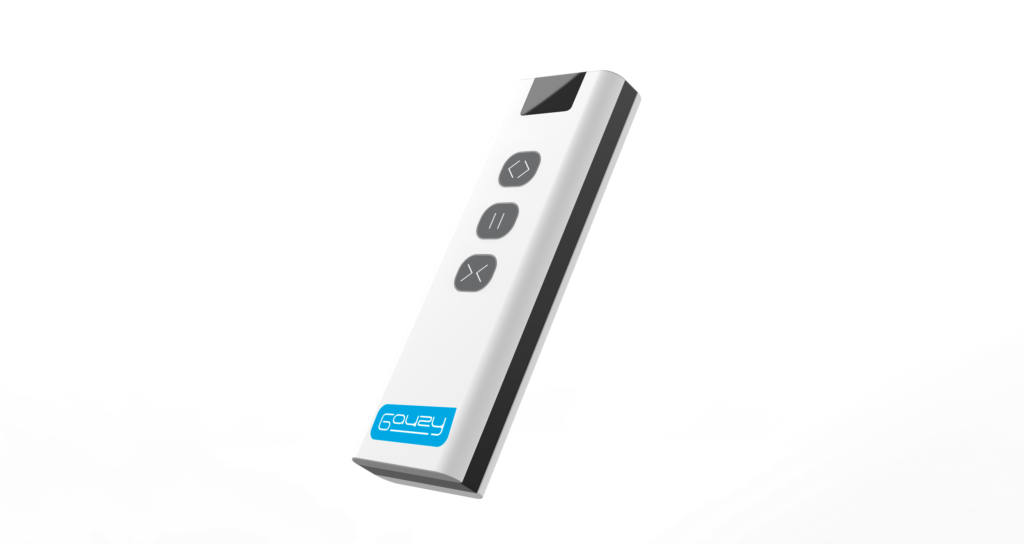 Voice Control
WiFi-enabled for hand-free voice activation or automation control is now an option for controlling smart glass. Compatible with Alexa, Google and other home automation systems, smart glass can be turned on and off with a simple voice command such as "Hey Alexa, turn smart glass on". Additionally, remote receivers and touch panels are all compatible with Alexa, Google Assistant or custom automation programs via WiFi or RS-485 connection for hands-free control, giving users the flexibility to control smart glass however they want to.
App Control and Smart Phones
Smart glass can be integrated into leading smart home systems and apps as well as smart phones for simple convenience. It can be switched on and offer in various ways if it is connected to a smart plug. A user simply has to connect a transformer to a smart plug to use a smartphone or other hands-free device and then download an application.
Wall Mounted Touch Panels and Touch Screens
Once smart glass or film is wired to integrate with a wall switch, it can be changed from clear to opaque as easily as turning a light switch on and off. The on/off wall switch has become common in homes and office buildings, available in different styles including toggle or push-button. A dimmer switch can control the smart glass's opacity by reducing the voltage that is applied. Gauzy has introduced new wall-mounted touch panels in the U.S. market. This new sleek and modern glass panel is ideal for control of one or multiple glass panels in a specific room.
Did you know: Smart glass can also be controlled via touch screen on the actual glass itself by pairing projection with a finger-sensitive IR laser frame, creating a digital display that can be activated by touch.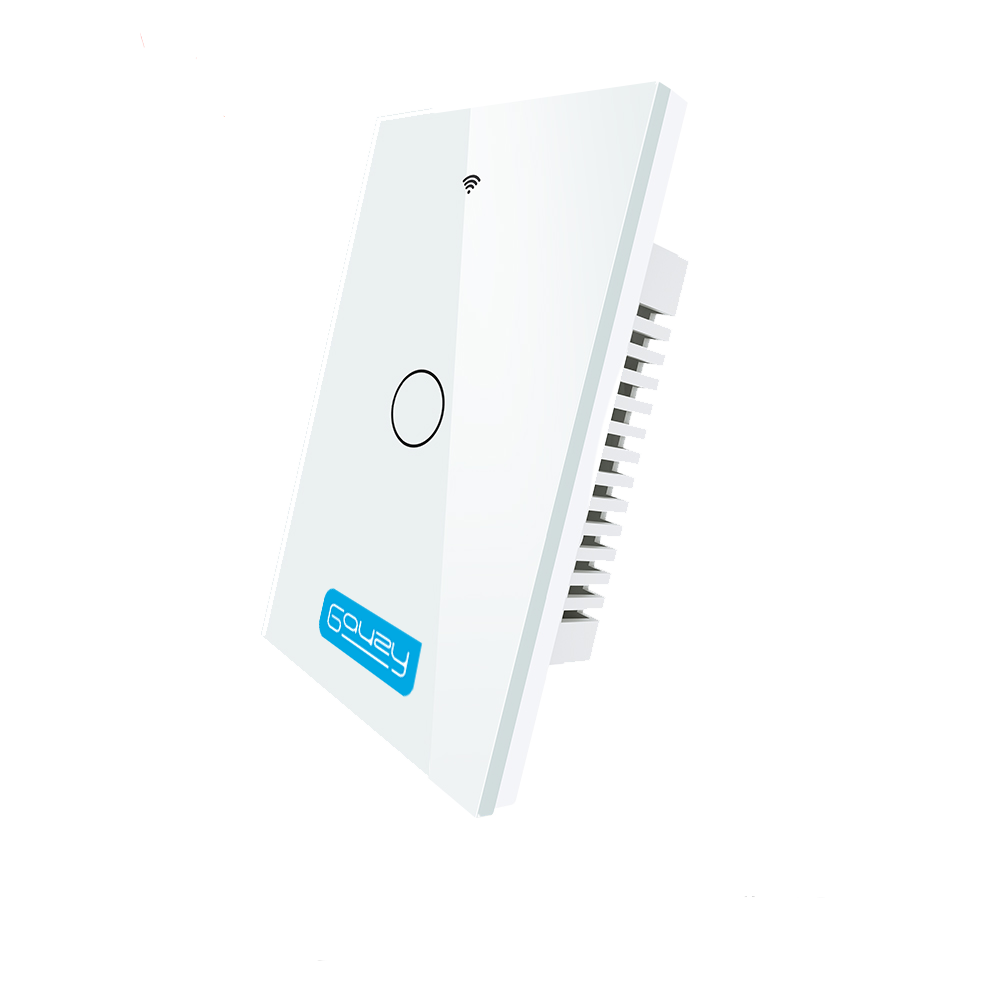 Motion Sensors
Smart glass can also be controlled through motion sensors. Both occupancy and vacancy sensors can detect whether a space, such as a conference room or bathroom, is either occupied or unoccupied. They can automatically turn off the glass when unoccupied to save on energy, while automatically turning it on when a person enters the space for total privacy.
Light, Sound & Heat
Even more complex methods of controlling smart glass can be achieved. Gauzy's controllers are DMX and RS-485 compatible and therefore can be programmed by third party professionals to react to different types of elements. This is accomplished through special integrators, motion sensors, sound, light, and heat.
Door Locks
Smart glass can be wired to become opaque the moment a door is put into a locked position through the use of magnetic connections. This application is particularly popular in bathrooms.
Security Systems
Both smart glass and smart film can be integrated with security systems, becoming either transparent or opaque in case of emergencies. Popular applications include educational facilities, government offices and military settings.
Smart glass just keeps on getting smarter, and its applications more diverse. In addition to being used for windows, room dividers, and skylights, architects and interior designers around the world are discovering its diverse benefits in hospitality and retail settings, as well as the automotive industry.
Smart glass also keeps on getting more convenient for the user. It can be operated via wall mounted touch panels, RF remotes, or synced with automation applications to best suit customer's control preferences for privacy, ambiance, and shading. It's clear many options exist to control smart glass in ways that fit into the daily lives of clients and end users, however they prefer to control their smart devices. It's never been a better time to consider adding smart glass technology into building and construction projects across a range of industries.
Want to learn more about Smart Glass or receive a quote? Contact the Smart Glass experts at Gauzy today.