The Versatility of LCG®
Today's monumental, archaeological and art preservation sites are increasingly constructed with cutting-edge  innovation, protection and engagement with site visitors. With easy installation, switchable smart glass offers protection and discretion for monuments, historical objects, and art – when tinted, dimmed or opaque, along with versatility and capacity to turn transparent.
Museums, galleries and historical sites can display HD projections onto opaque smart glass to attract audience and visitors while enforcing security of precious art. Smart Glass and PDLC (Polymer Dispersed Liquid Crystal) films enable flexibility and provide solutions to preserve and exhibit modern and historical art in a dynamic environment.
Flexibility in Frequently Altering Exhibitions at Museums & Galleries
Busy museums and galleries are constantly changing their exhibitions, and the manpower required to display and protect artwork is often tedious. Exhibitions can be easily covered or set up with smart glass partitions and LC films that can be cut-to-fit and shaped as needed.  
Turn LCG® semi-transparent by dimming or tinting with one touch, or turn smart glass opaque for full discretion. Already using laminated or reinforced glass cases for protection? Apply LC film onto existing glass, like Gauzy's Retrofit, granting smart glass features to standard existing glass. Save time increasing security measures while productively using smart glass solutions for any temporary exhibit or permanent collection.
Mobile Partitions: Exhibits Made Easy & Safe While Offering Optimal Protection
With LCG® Move, smart glass partitions are easily transported and elegantly mobile. These partitions can section a space, create boundaries and protect any artwork, deterring access or physical touch of visitors, while no installation is required. Also used for receptions or gala openings, open-space galleries, and museums, LCG® Move will soon reach the smart glass market for simplified storage and setup. 
Shiloh Archaeological Park Project: Uncover the Desert Centuries Ago Through Innovative Smart Glass
Shiloh Archaeological Park features a viewpoint tower designed and built with Gauzy's LCG®, modern construction in the ancient desert. Transparency of the tower's smart glass provides a mesmerizing 360-degree view of the perimeter, and an unearthly, near holographic vision of the site. When opaque, switchable privacy glass functions an HD projection screen for interactive historical snippets on the site's heritage, providing a hub of knowledge while preserving artifacts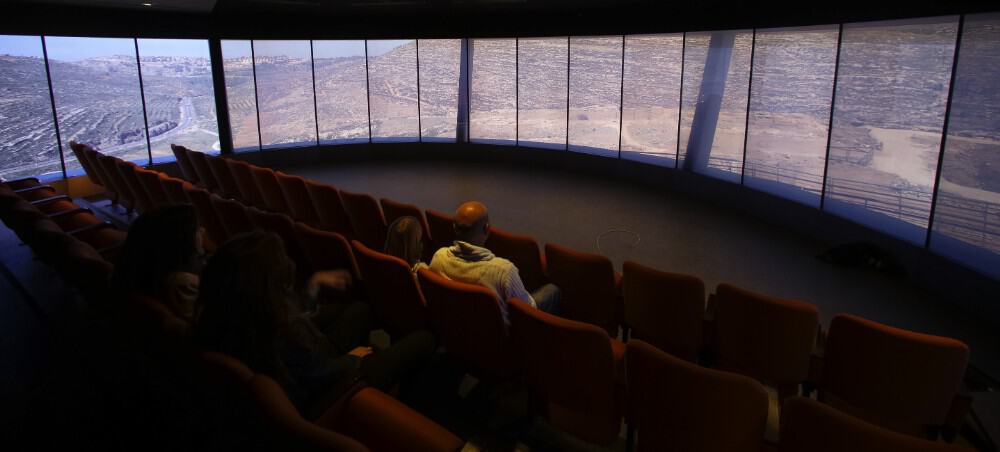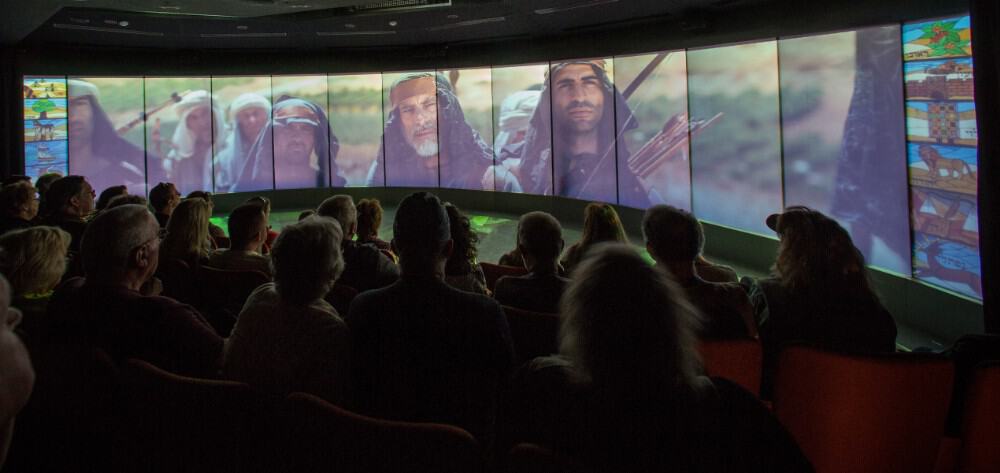 It's time to jazz it up! Protect historical objects, contemporary artwork, pictures, paintings and temporary exhibitions with sleek glass that can also be used as a projection screen when opaque and provide the clearest view when transparent.