Social distancing has become a regular part of our everyday lives and the "new normal" – whether we like it or not. It affects how we interact with our friends and family, neighbors, coworkers, not to mention passerbyers on the street or in stores.  
Despite being a challenge to uphold, social distancing is an essential part of limiting the spread of infection and exposure to harmful germs that cause coronavirus' (and even just a common cold!). But human contact and interaction is an essential part of being – well – human. How can we continue to interact with one another in a meaningful way, while at the same time ensuring we respect the recommended six foot social distancing guidelines?
One word – renovation. We can take this time to rethink how we design the spaces where we spend the most of our time. Ensuring indoor public and communal spaces like offices and shopping centers are flexible and sanitary is of the utmost priority. So much so that the US Small Business Association is providing loans of up to $500,000 for business renovations, expansion and new construction in support of COVID-19 prevention best practices. 
Whether you're a business owner, or an architect or interior designer, now is the time to reconsider how you upgrade physical space. Innovative types of Switchable Smart Glass technology, such as PDLC film, offer many versatile solutions to help us through the new normal and into a safer future. Here are three ways smart glass film can take the edge off social distancing and improve a businesses' bottom line across a range of industries.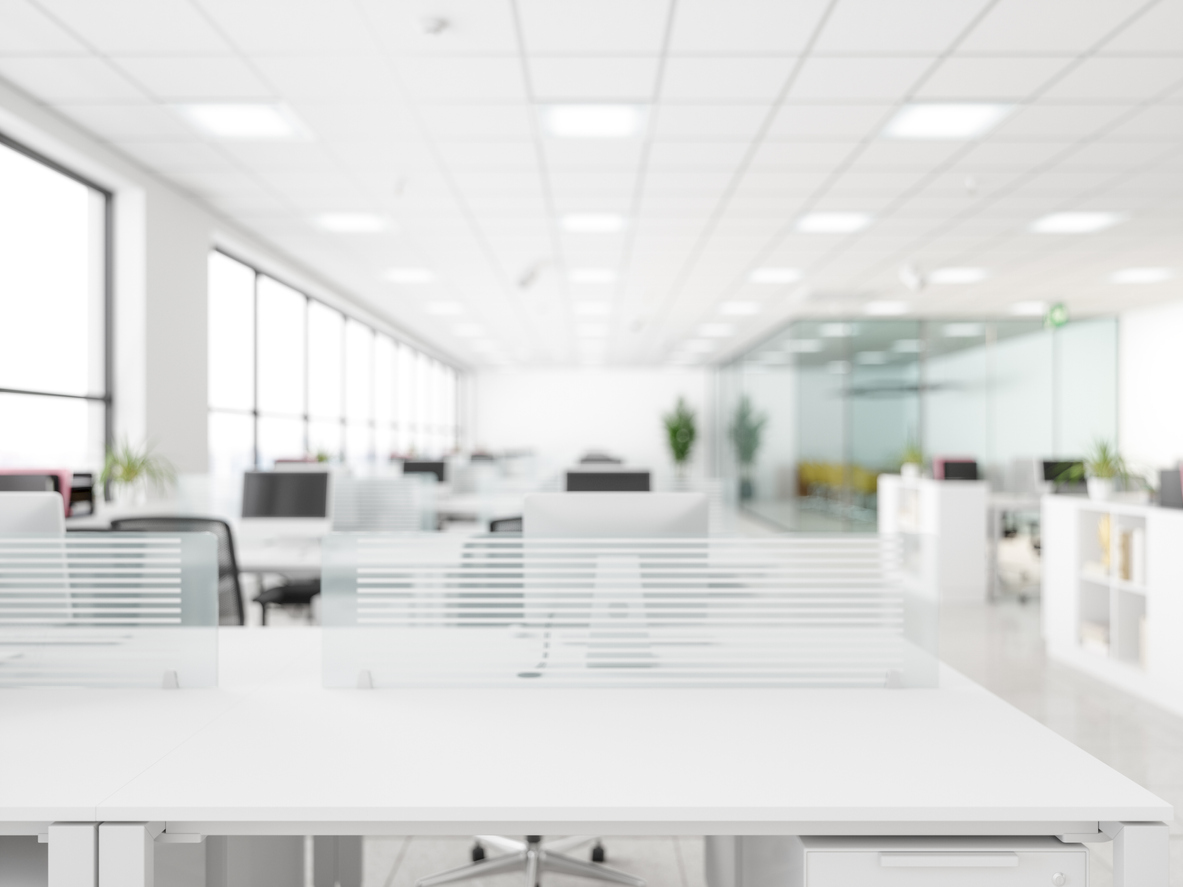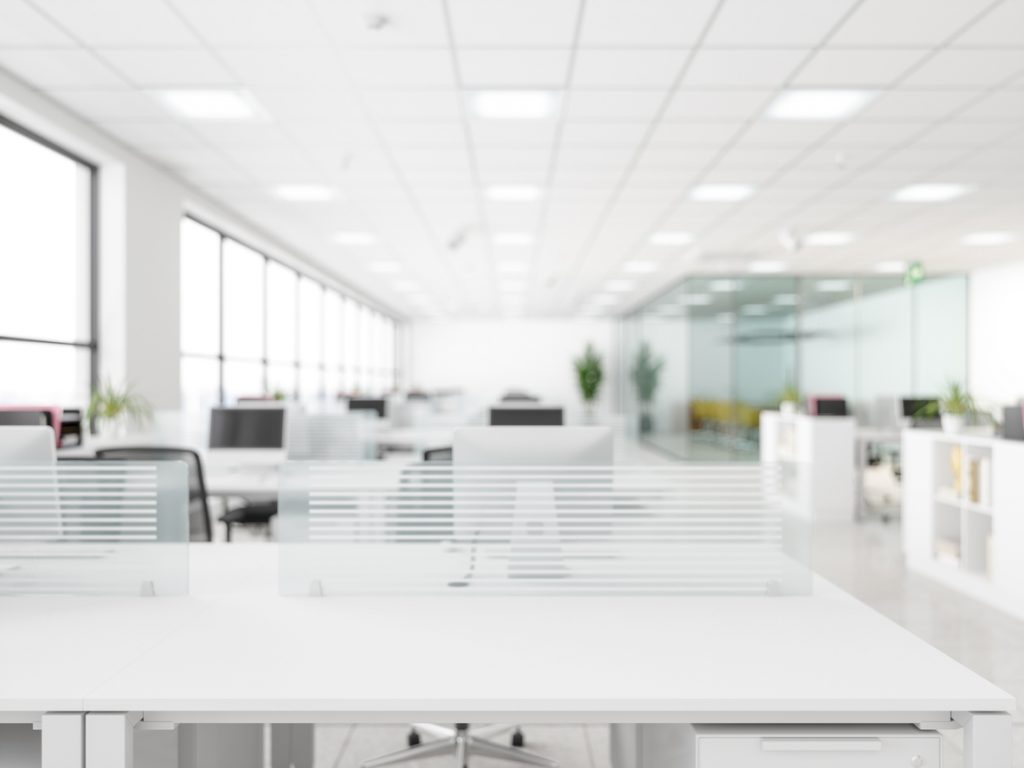 Digital signage is the future and the pandemic is another reason to implement it immediately. Replacing traditional printed signage, digital signage is displayed either on televisions or projection screens. Smart Glass, such as Gauzy's Vizio LCG® technology, can also act as a projection screen when opaque, yet turns transparent instantly so merchandise isn't blocked. Digital signage minimizes the number of people involved in updating and maintaining offers in store fronts and throughout retail stores. It can also save on space, replacing other types of bulky static displays. All in all, Smart Glass allows for more space to efficiently socially distance customers and staff, while at the same time allowing for messaging to reach widespread customers in a dynamic way.
Every inch counts when social distancing is concerned. In an office for example, a standard interior drywall partition is on average 5 inches(12.7cm), compared to 1 inch or less for a standard glass partition. Glass partitions used for in-row offices, on two side walls plus a front door, could save 10+ inches per room. Switchable Smart Glass partitions, dividers and pods can efficiently distance employees while still encouraging an environment that allows for openness and collaboration, or the option for privacy when it's desired.
3. Easier to Clean & Reduced Maintenance Costs
Compared to traditional fabric curtains and blinds, Smart Glass is easier to sanitize and also more cost-effective to maintain. Smart Glass has a longer shelf life than other applications for light control and it's cleaned the same way you would regular glass – with bleach and a soft cloth. For a standard 100-bed hotel, the annual expense for hotel curtains can quickly reach $128,366 when you take into account cleaning, wear, tear and replacement costs. 
Sounds good! How do I upgrade my space with the latest technology?
Sure, social distancing might be our new normal right now. And let's be honest – it is here to stay in some capacity or another. But there's no reason why we can't continue creating spaces where people don't just feel comfortable and safe spending time, but enjoy it. New types of Smart Glass film, including LCG® Smart Glass, can help us transition to this solution.