Electrically switchable glass partitions and walls add adaptability and give a "WOW" effect to interior office designs. Switchable glass with PDLC (Polymer Dispersed Liquid Crystal) technology can easily transform a space from open and shared, to private and intimate, and anywhere in between with dimming features.
This is especially helpful in agile work environments based on flexible open floor plans, providing an ideal solution to maintain privacy while maximizing the space of a modern office.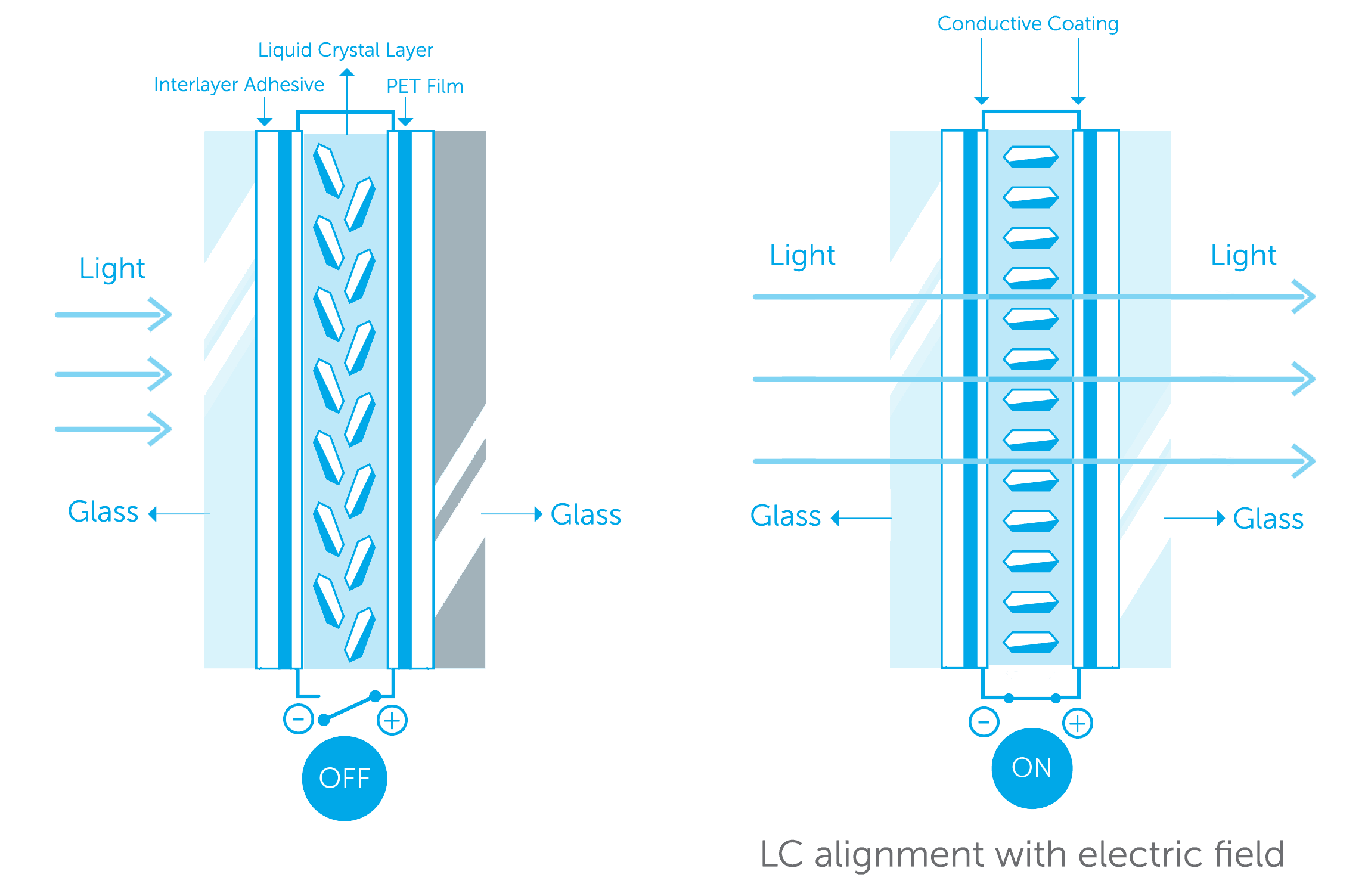 PDLC  is an active smart glass technology meaning it needs electricity to turn on and off. When a low voltage is applied (the ON state), the molecules align into a formed manner, allowing light to pass straight through, and making the glass transparent. As electricity is turned off, the LC molecules scatter randomly again, breaking the passage of light and turning the glass opaque.
Though PDLC controls the way light passes through the glass, it doesn't affect visible light transmission, as opposed to Suspended Particle Device (SPD) technology. Thus, the space will not be shaded or dimmed, but whatever or whomever is behind the glass will simply not be seen, hence the name: privacy glass. 
In this way, PDLC glass has a clear advantage – providing privacy while allowing the passage of natural light at the same time.
To learn more about PDLC technology, make sure to read our guide 'PDLC Switchable Film Explained: The Go-to Guide for Architects, Interior Designers & Builders'.
Or if you're looking to get a quote, explore the different types of PDLC and place an order here. 
Contact us to learn more about PDLC technology and smart glass.