In most countries, over 70% of people don't yet feel comfortable resuming their "normal" out-of-home activities due to COVID-19. What does this mean for those who create public spaces like hotels, and commercial spaces such as offices and stores?
Download Gauzy's ebook INTO THE NEW NORMAL: ARCHITECTURE & DESIGN STRATEGIES FOR THE FUTURE OF PUBLIC SPACE to get actionable insights to help your project cater to the new normal.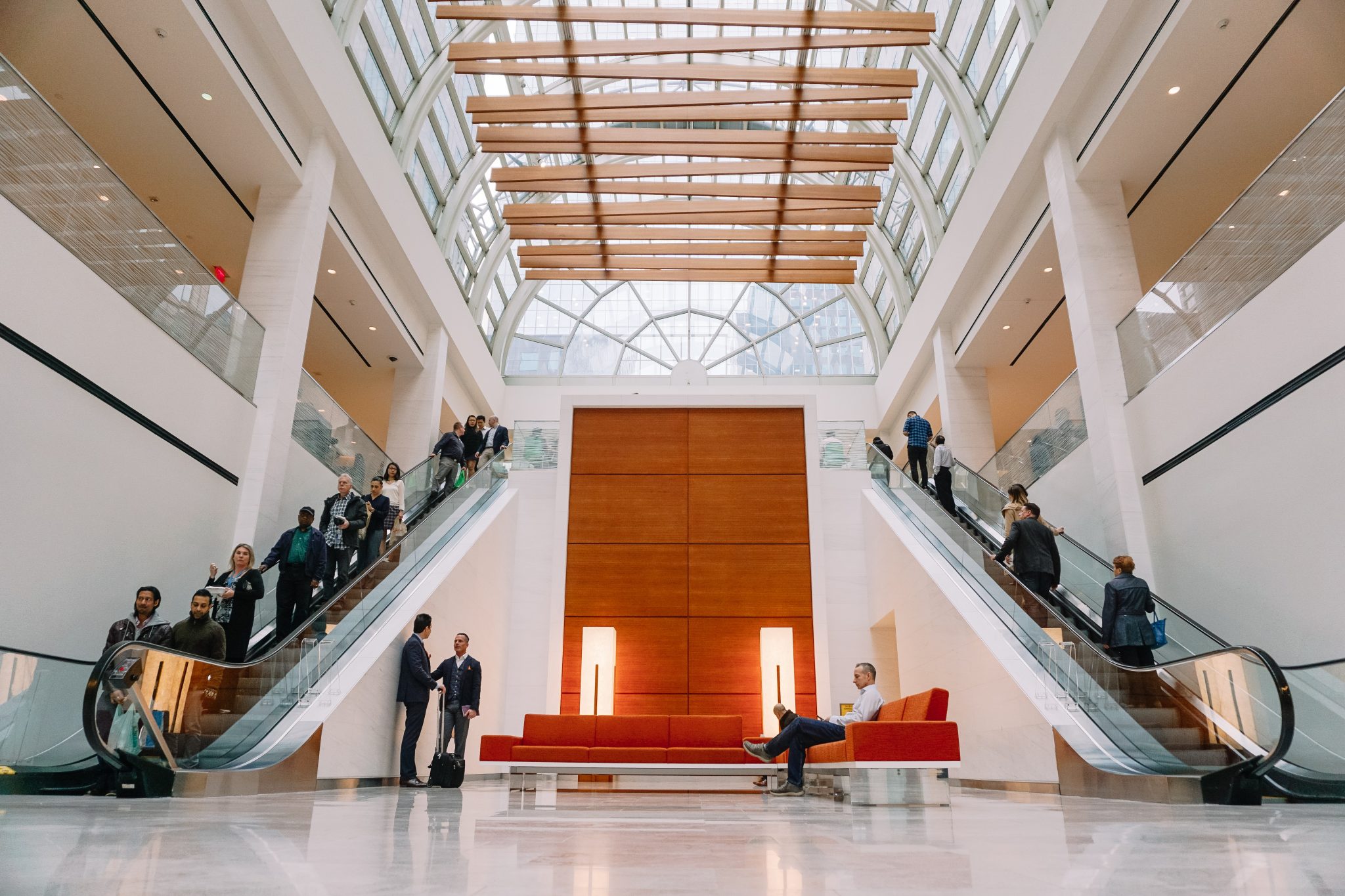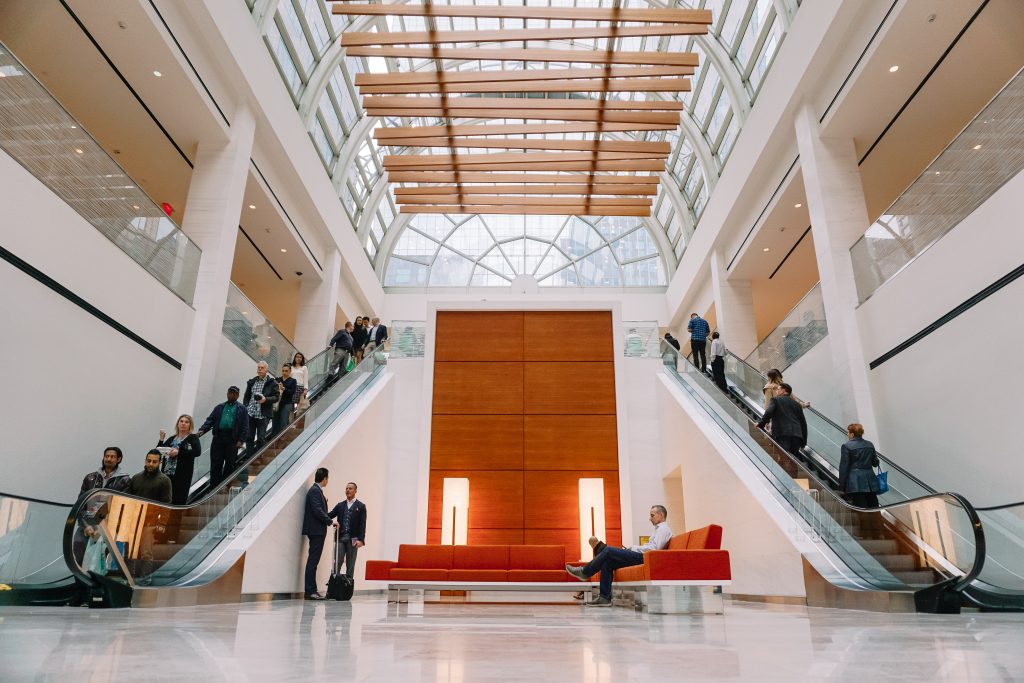 Part 1 - Learn about new smart building materials you need to use.
As we shift toward the "New Normal", traditional building materials will be replaced for better and more advanced "smart" materials. 
Smart building materials are different from traditional materials in that they are specially designed with numerous properties and can be controlled by some external stimuli such as temperature, magnetic or electric fields, and moisture.
Rapid advancements in smart building materials like Smart Glass are improving building safety and sustainability standards worldwide, with adoption set to increase dramatically after the
COVID-19 outbreak. From alloys to metals and glass, the global smart materials market is poised to grow by $48.48 billion between 2020 and 2024. 
Part 2 - Consider the fine line between openness and privacy.
Could open plan offices be a thing of the past? It doesn't have to be. Contemporary architecture and interior design favors vast, expansive spaces over intimate or tight. 
But in the New Normal where six-foot social distancing is expected, architects and interior designers need to walk a new fine line between openness and privacy. 
Nowhere is that more clear than in the place many of us spend most of our waking day – the office. We can look to the future of office design to help us create better public spaces across the board.
Part 3 - Rethink the crossover between cleanliness, safety and sustainability
Applications previously used for shading and light control are being called into question in the "New Normal". Why? Fabric blinds, curtains and shades are not sanitary and carry various diseases, according to the Centers for Disease Control and Prevention. 
In Gauzy's first e-book, 3 Global Trends Transforming Hospital Design & Improving Safety, we explore the risks of fabric curtains in healthcare facilities and hospitals. Now as hotels and hospitality share in the brunt of the pandemic, we explore how the building materials we use can play a role in increasing occupancy rates, improving business's bottom lines and most importantly – safeguarding guest and customer safety.
Read the full chapter in our eBook. Download Now
There is no doubt the "New Normal" represents a time of change for everyone. For architects, interior designers and builders, and the industries they operate in, it's an opportunity to improve the spaces where we spend the most of our time. Light Control Glass (LCG®) is a leading source of Smart Glass technology helping to provide a solution in the journey toward better environments.
Are you building, renovating or remodelling spaces after COVID-19? Keep our eBook at your fingertips. Download it today.