When it comes to choosing a Smart Glass supplier, there is a lot to consider; where is the company located, what's their reputation, do they offer technical support, and product quality all come into play. Smart Glass is a long-term investment and especially in today's uncertain market, architects, designers and those in the glass industry should feel 100% confident in their decision. 
The truth is, 2020 was a challenging year, and unfortunately, the smart glass industry was impacted by it as well. Supply chains were affected, and some in the smart glass industry were forced to close their doors. 2020 taught customers many lessons. One of which is the importance of working with well established and resilient manufacturers that are reliable and can provide products for the long run. While resellers of switchable film in the smart glass space like Glass Apps closed, turnkey smart glass manufacturers like Gauzy stood strong. 
Here's what you should consider when picking a Smart Glass Supplier:
Pick a Pioneering Smart Glass Manufacturer
Work with actual smart glass manufacturers that are certified by smart glass film manufacturers or have long term experience versus those that simply resell switchable films made by other companies. By working with a manufacturer of the switchable films (and their lamination/film installation partner network), you are assured that you are receiving the most advanced smart glass technology. If given the option to buy directly from a source or a third party, most would take the first option. Smart glass suppliers focus on developing and manufacturing smart glass films with unprecedented performance, not only reselling a film from a third party.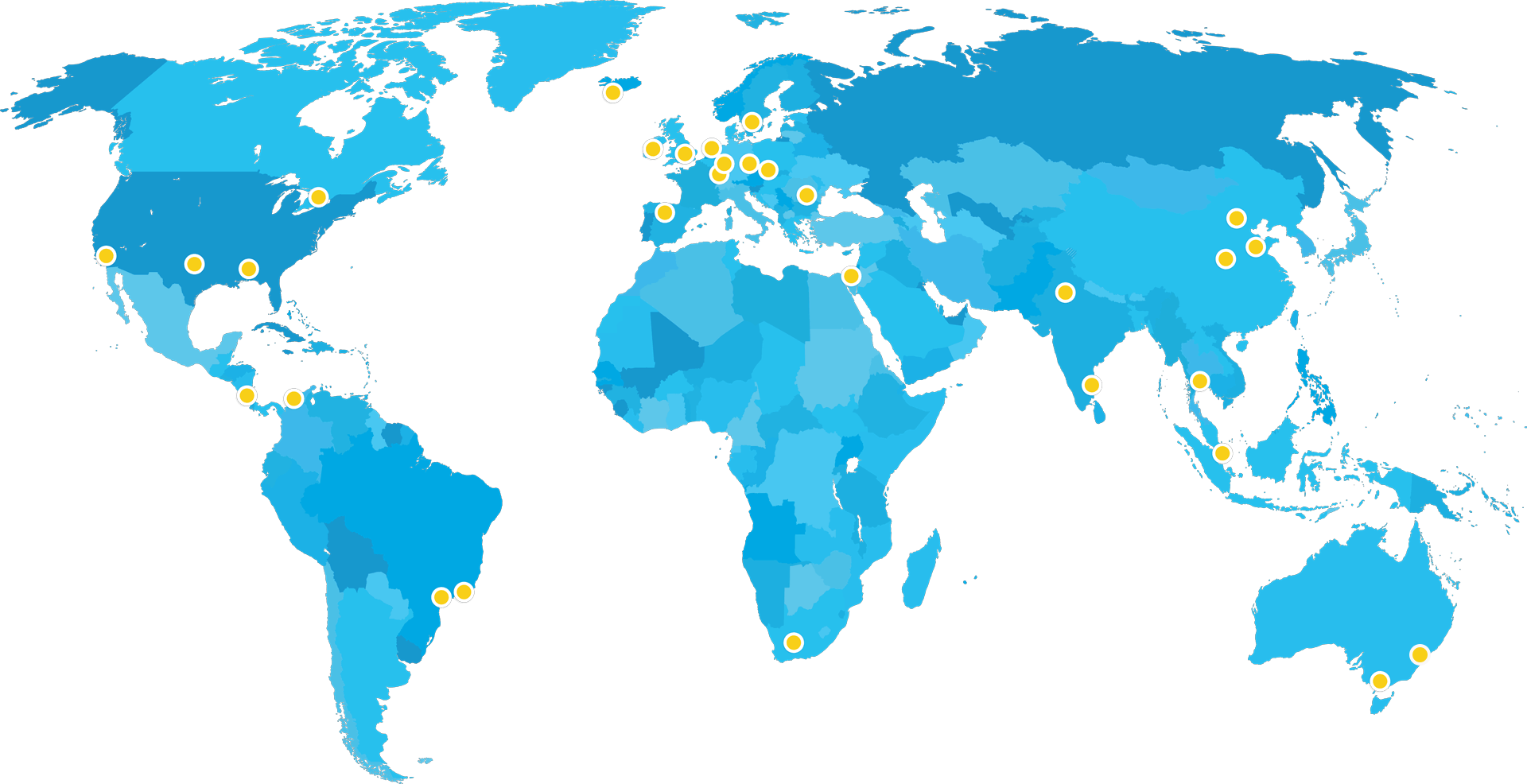 Gauzy HQ
1 of 4
Gauzy GmbH
2 of 4
Gauzy USA
3 of 4
Gauzy China
4 of 4
Pick A Global Company With A Local Presence
A global smart glass company that also has team members on the ground in your region gives you the benefit of working with a local team, as well as the knowledge and quality that comes from working with a truly global brand. Smart Glass is an emerging technology and as such it's important to work with a company that knows the technology inside and out. Some smaller or more localized Smart Glass companies might only operate in one or two regions, which often leads to customers' receiving older versions of SPD or PDLC technologies. Additionally, language and cultural barriers can come into focus and working with localized teams with dedicated support can help mitigate this. 
Pick A Smart Glass Manufacturer With Dedicated Support
Once you've considered product quality and location, you'll want to think about which company is best to provide ongoing support and maintenance should you need it. A cumbersome ordering and support process can delay your project timeline and leave your client disappointed. Make sure the company you choose is reputable and has a solid customer support team that can be available worldwide. 
Looking For A Smart Glass Manufacturer? Pick Gauzy
Gauzy is a world leading vendor of material science, focused on developing, manufacturing, and marketing smart glass technology. As the only company in the world developing and manufacturing both  SPD and PDLC films for application to glass, Gauzy is a true pioneer in its field.

Headquartered in Tel Aviv, Gauzy has subsidiaries in both the US and Germany, and is upheld by its

global presence: two dedicated production facilities and R&D centers in Israel and Germany, Three US Sales and Distribution Centers, Sales and Marketing Offices in China, sales managers that cover all continents, and a global distribution network of over 60 certified partners that bring LCG® Smart Glass to automotive and architectural customers in over 40 countries. Gauzy LCG® Smart Glass is used by global brands including Crowne Plaza, Deloitte, Intel, WeWork, The Ritz Carlton, OUE, and more.
Gauzy's network of over 60 certified partners worldwide means that our premium films are handled by only the most qualified glass fabricators. Working with both a company dedicated to researching and developing smart glass technology such as Gauzy, alongside certified smart glass manufacturers, you ensure you receive the most advanced product on the market installed in the most professional manner.

Gauzy's Global Services team is committed to providing customer support worldwide – on time and on task

. No matter where your project is based in the world, Gauzy can provide a point of contact in your region. We give our customers the call or submit a service request, and guarantee a member of our team will contact you within one business day. This is a big factor in ensuring you and your clients' receive a premium smart glass product well into the future.
Want to know more about Smart Glass technology or receive a quote? Contact a Smart Glass Expert at Gauzy today.